Ky. Department of Education 'very close' to releasing JCPS audit, commissioner says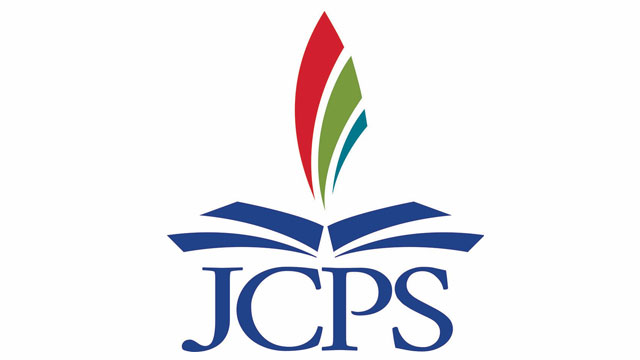 FRANKFORT, Ky. (WDRB) – The long-awaited state audit of Jefferson County Public Schools will be released soon, Kentucky Education Commissioner Stephen Pruitt said Wednesday.
But exactly when the Kentucky Department of Education's extensive examination of the state's largestschool district will be made public remains unclear.
"We are very close to release," Pruitt said in response to a question during Wednesday's Kentucky Board of Education meeting. "… There's one key piece that we're waiting on."
KDE announced Feb. 14, 2017, that it would conduct an expansive management audit on JCPS after a less extensive review of the district revealed issues with student safety, data integrity, culture and poor communication. Since then, JCPS has hired a new superintendent and launched plans to improve the district despite the looming audit.
Pruitt declined to say generally when the audit will be released, and KDE spokeswoman Nancy Rodriguez said auditors are still examining the district's collective bargaining agreement with the Jefferson County Teachers Association. Originally, Pruitt said he wanted the report finished by the end of the 2016-17 school year.
However, Pruitt told WDRB News that he wanted his auditing team to find the root causes of problems at JCPS and identify improvement strategies for the district. The size and complexity of JCPS also posed unique challenges, he said.
"Whatever happens we want to be able to support Jefferson County," he said. "This isn't about the big, bad state trying to do anything. It's actually about us trying to find a way to work together for Jefferson County and Kentucky's kids."
JCPS Superintendent Marty Pollio echoed that sense of partnership between the district and KDE, saying the two have worked together "to do what is best for students and strengthen our systems to address areas of concern" and that he's "confident that collaborative process will continue."
"There is no doubt that we have urgent work to do in Jefferson County to improve student achievement, and we have thousands of employees who are working hard every day to move the needle and provide a high-quality educational experience for all students," Pollio said in a statement.
"When I took over leading the district, I made clear one of my priorities was to improve student learning. I've developed a five-point plan to move our district forward and that work includes a laser-like focus on reading and math as our students build their 'Backpack of Success Skills' during their educational journeys from kindergarten through graduation."
Allison Martin, the district's communications director, said JCPS has not been told when to expect the audit's release.
Jefferson County Board of Education member Chris Brady, who represents District 7, said he's eager to see the audit results and move forward as a district. He noted that he's heard that the examination will be released "soon" for some time.
"We can't wait around for it, and that's why you're seeing some of the changes that have been happening at the district," Brady said in a phone interview. "We have children to educate."
Kentucky Education and Workforce Development Cabinet Secretary Hal Heiner offered some harsh criticism of student performance at JCPS during Wednesday's education board meeting, noting that about a third of all JCPS third graders scored novice in reading during last year's K-PREP testing. That's more than the statewide average of 23.2 percent novice readers in third grade last year.
Heiner contends that the Jefferson County Board of Education is an arm of state government given the Kentucky's constitutional requirement to provide school systems throughout the state, and as such, the state education board should do more to boost outcomes for JCPS students who struggle to read.
"We altogether need to find a way to improve those scores, some of the worst in the state," he said during Wednesday's meeting.
The state education board can retool the framework in which schools function, particularly for JCPS, to better serve the needs of students, Heiner said. Schools can also explore partnerships to provide better access to learning programs outside the normal school setting, he said.
Asked whether he would support some form of state takeover as a result of KDE's audit, Heiner said that would be up to Pruitt's team.
Still, Heiner said he would be "disappointed" if the examination results in "just a plan to do better."
"I think we need a really significant change in the way we go about education for the students that don't have the other supports in their life because today they are being left behind, and they're being left behind to a future that is very bleak," he said. "That not only affects their future, but quite frankly affects the future prosperity of Louisville and, to a lesser extent but still, the future prosperity of Kentucky."
Brady said he disagreed with Heiner's belief that the Jefferson County school board and others across the state are subsidiaries of state government.
"I don't think they would be an extension of state government any more than any municipality would be an extension of state government," he said.
Rich Gimmel, vice chairman of the state education board, declined to discuss the audit since the board would hear any appeals from JCPS on the examination's recommendations, only to say he'll be interested to see what Pruitt's team comes up with in the final product.
On Heiner's comments regarding poor reading scores for third-grade students in JCPS, Gimmel said he believed the high number of novice readers has "been a disappointment" for the state board.
He said uncertainty surrounding the state budget, which Bevin vetoed on Monday, limits the state board's options on how to reverse those numbers. Lawmakers can override that veto when they return to Frankfort for the closing days of the legislative session on Friday.
"We're going to need clarification of what the mission is and the resources behind that mission, and I think that's still a work in process right now," Gimmel said, noting that religious and corporate groups are working on partnerships with JCPS to help struggling schools and students.
"They haven't yet come into focus, but they're in the process of getting up to speed," he said.
Reach reporter Kevin Wheatley at 502-585-0838 and kwheatley@wdrb.com. Follow him on Twitter @KevinWheatleyKY.
Copyright 2018 WDRB News. All rights reserved.